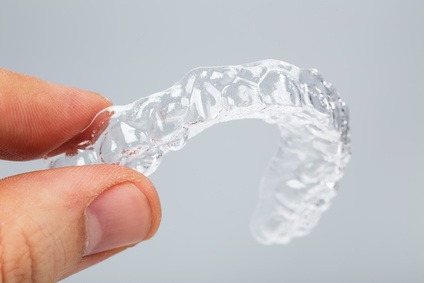 Dr. Boisson has been providing Invisalign treatment for many years and utilizes the
ITERO Element scanner
which eliminates messy impressions and allows us to conduct a preview of the outcome of Invisalign treatment in just a few minutes. The Invisalign system offers the results of braces, without wearing braces. The systems is a series of custom-molded clear trays that guide teeth into proper alignment. Invisalign trays are virtually invisible when worn, and are removable for mealtimes and cleaning. It's a discreet, convenient, modern alternative to traditional metal braces that are attached for months or years.
Invisalign and Invisalign Teen is a safe and effective method of straightening teeth for both adults and children without the look or encumbrance of metal braces and brackets. The Invisalign process involves a series of clear aligners which are custom designed for each patient and replaced every two weeks. Invisalign aligners are virtually invisible, comfortable, and easy to remove. Invisalign retainers are removed during activities such as eating, drinking, brushing and flossing, making oral hygiene easier to maintain than with traditional braces which remain in the mouth.
Treatment with Invisalign generally takes from 6- 18 months, and cost is comparable to that of most other cosmetic orthodontic treatments. With Invisalign, you can smile confidently during and after your treatment.