Complete and Partial Dentures
Complete Dentures
"Dentures" are a removable dental appliance that replaces missing teeth and tissue. When a patient loses many or all of their teeth, dentures allow the patient to chew properly and speak normally.
Dentures also support a natural-looking smile and facial structure, preventing the sunken lower facial features that can result from loss of teeth and gum tissue.
Complete dentures replace all of the teeth in an arch – the upper (maxillary) arch and/or the lower (mandibular) arch. Partial dentures replace some of the teeth, when some natural teeth remain.
Creating your perfect set of dentures may require several appointments over a period of several weeks. Your dentist will take precise molds and measurements. After the dentures are fabricated, additional fittings and adjustments may be required to ensure proper fit, function and appearance. Your dentist will also provide guidance for optimal care and cleaning.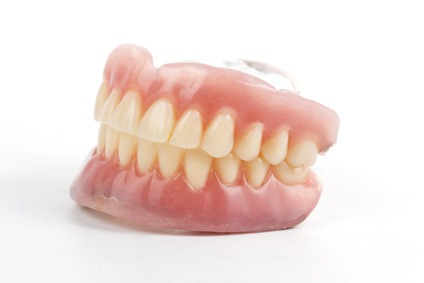 Partial Dentures
Removable partial dentures generally consist of replacement teeth that are attached to gum-coloured plastic bases. Depending on your case, your denturist will design a partial denture, custom to your mouth. A partial denture can have metal framework and clasps that connect to your teeth, or they can have other connectors that are more natural looking. In some cases, a removable partial denture is created to attach to your natural teeth with devices called, "Precision Attachments". Precision attachments are generally more aesthetically pleasing than clasps.
Your natural teeth may need Crowns, which are sometimes needed to improve the fit of removable partial denture, and they are typically required with attachments. Partial dentures with Precision Attachments usually cost more than those with clasps. Book a consultation with our office to find out which type is right for you.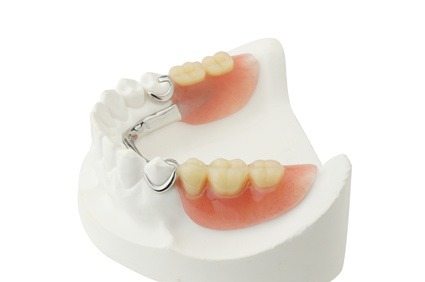 Dentures aren't the best option for every mouth. Some patients prefer a sturdier, more permanent solution to missing teeth. All-on-4 dentures use a combination of implants and prosthetics to secure teeth in place.
Using this procedure, Boisson Dental Group can replace a full arch. Four implants are secured by drilling into the jawbone. Restorations are then mounted on the implants to create the appearance of natural teeth. This provides a full set of teeth without the need for dentures.
Benefits of All-on-4 Dental Implants
There are several benefits that all-on-4 dental implants offer patients in the Grande Prairie area, including:
Eat and Drink Normally: Eat all the foods you love again, as you did before tooth loss. You can be comfortable dining at home or in public with nobody knowing your teeth are any different from their own
Look and Feel Real: All-on-4 dental implants look and feel like your real teeth. While it may take some time to get used to them, eventually, you won't notice any difference. You'll have plenty to smile about, and all your photos will show a full, bright smile.
Short Application Process: The implant and cap process can be completed in a short time frame. Rather than waiting months or years to replace one tooth at a time, once the implant sites are healed, you can have all your teeth applied at once.
No Rubbing: Dentures may look secure, but there is some movement even with the best glue. This friction causes rubbing, which can cause mouth pain, making it difficult to eat and speak.