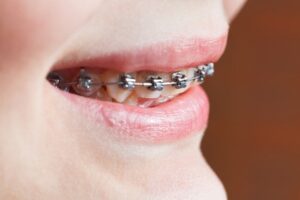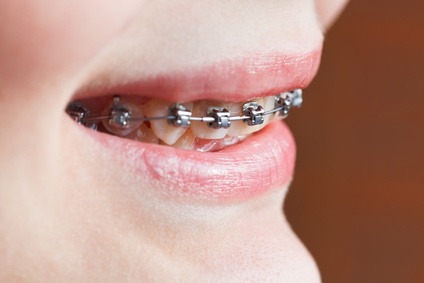 If the misalignment is serious, orthodontics may be needed, which involves placing braces
onto
your child's teeth to align them into place. Orthodontic treatment lasts longer, taking up to a few years to complete. However, it is extremely effective and can give your child the smile they've always wanted. Our dental team will work with you and your child to ensure that they achieve their dream smile.
We also offer Invisalign invisible braces for adults who would like to achieve a straighter smile. To learn more about Invisalign and our cosmetic and family dentistry procedures, contact our practice at info@boissondental.ca to set up a consultation.
Orthodontics Services We Offer: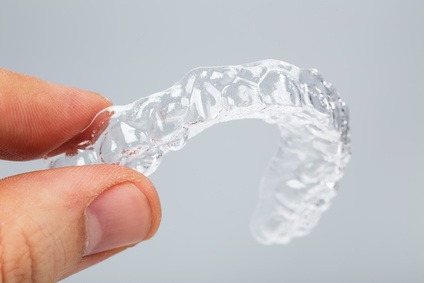 Dr. Boisson has been providing Invisalign treatment for many years and utilizes the ITERO Element scanner which eliminates messy impressions and allows us to conduct a preview of the outcome of Invisalign treatment in just a few minutes. The Invisalign system offers the results of braces, without wearing braces. The systems is a series of custom-molded clear trays that guide teeth into proper alignment. Invisalign trays are virtually invisible when worn, and are removable for mealtimes and cleaning. It's a discreet, convenient, modern alternative to traditional metal braces that are attached for months or years.
Invisalign and Invisalign Teen is a safe and effective method of straightening teeth for both adults and children without the look or encumbrance of metal braces and brackets. The Invisalign process involves a series of clear aligners which are custom designed for each patient and replaced every two weeks. Invisalign aligners are virtually invisible, comfortable, and easy to remove. Invisalign retainers are removed during activities such as eating, drinking, brushing and flossing, making oral hygiene easier to maintain than with traditional braces which remain in the mouth.
Treatment with Invisalign generally takes from 6- 18 months, and cost is comparable to that of most other cosmetic orthodontic treatments. With Invisalign, you can smile confidently during and after your treatment.
Facial Orthopedics Controlled Arch Orthodontics © and Myofunctional Therapy
At Boisson Dental Group, we are concerned not only with the health of your teeth, but whole body wellness. We know that problems with development of the jaws or issues with your airways can result in orthodontic problems as well as contribute to obstructive sleep apnea (OSA) and jaw joint issues (TMJ) which affect the health of your whole body.
By monitoring how our young patients breathe and swallow we can catch problems early. If necessary, steps can be taken to change bad habits with exercises or appliances. By doing this, we can help to direct the growth of the jaws and face in favourable direction, with the hope of preventing the development of orthodontic problems.
Facial Orthopedics involves the use of appliances to change the position of the bones of the face relative to one another to improve the function of the jaws and appearance of the face. In some instances, adult orthopedics can improve or eliminate TMJ dysfunction, some headache problems, or obstructive sleep apnea.
Controlled Arch Orthodontics © is a patented system of orthodontic care that was developed by Dr. Steve Gallela and differs from standard straight wire orthodontics. Regular orthodontics usually involves the removal of teeth and realigning of the remaining teeth into the space made. Controlled Arch Orthodontics differs in that it creates space by making the dental arches larger to the patient's genetic potential. This results in larger, fuller smiles and healthy bites and jaw joints.