Registered Dental Assistant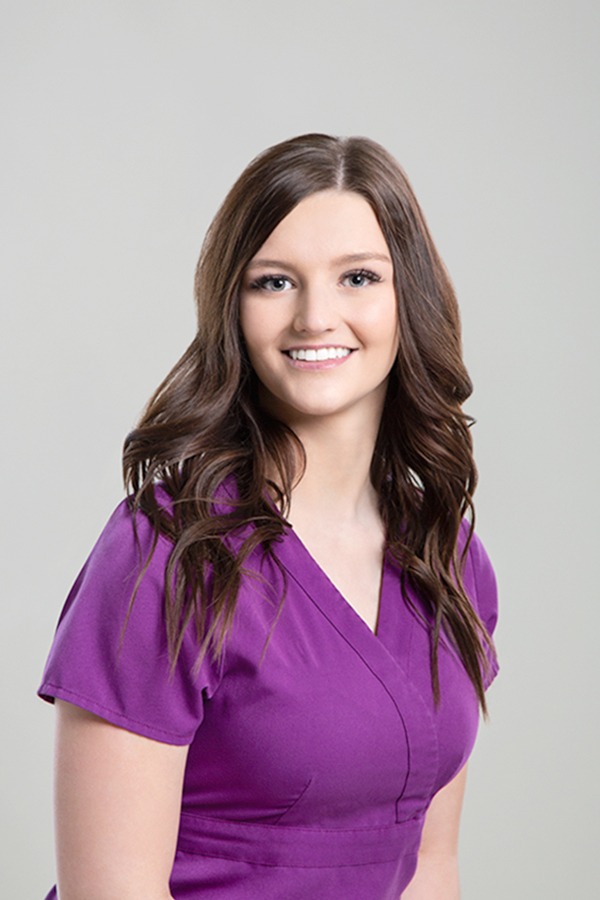 Ashtyn Zelko
Ashtyn was born and raised in Grande Prairie. She graduated from Charles Spencer High School in 2019 and is enrolled in the Vancouver Community College for Dental Assisting through the distant learning program. In her spare time, she enjoys spending time with friends and family. She loves to travel and weekend getaways.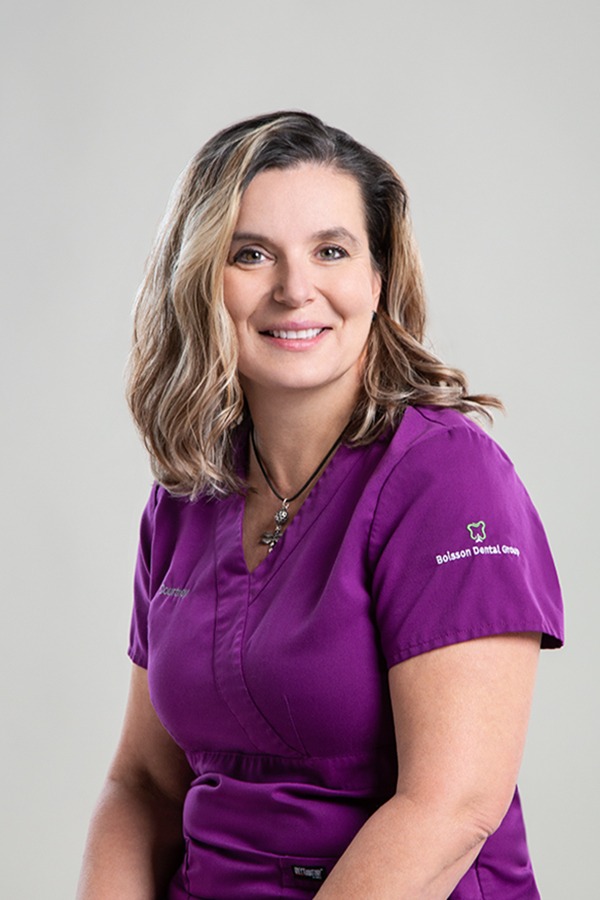 Sheri Gervais
Sheri was raised in Edson Alberta, and has made her home in Grande Prairie for the last 20 years with her husband and two children. She graduated from NAIT's Dental Assisting program in 1989 and has worked in all aspects of dental assisting. She served on the CADA board for 7 years as a council member and a school liaison. She is also a part time instructor at GPRC. She enjoys reading,golfing, a nice glass of wine, and traveling with her husband of 31 years.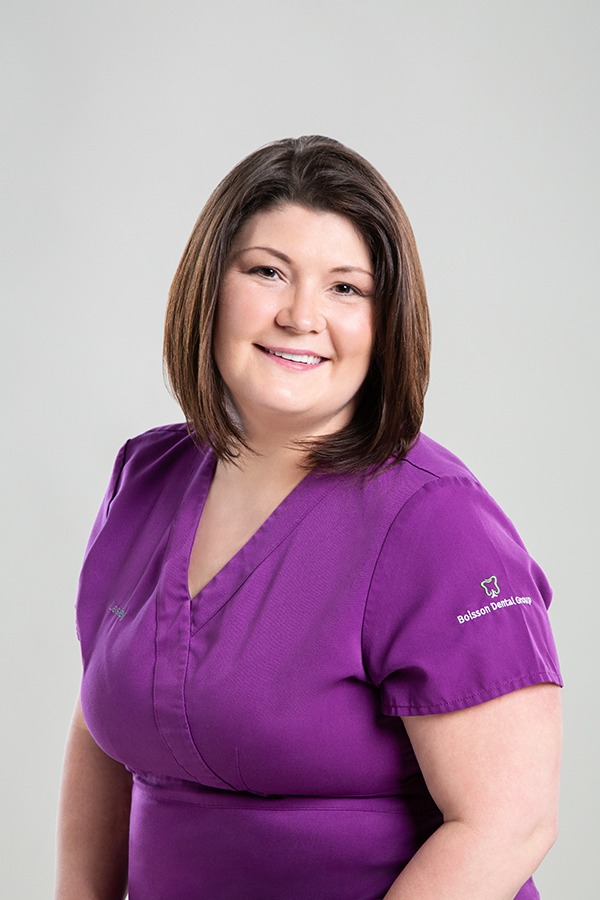 Lesley Wilson
Lesley was born and raised on a farm west of Fairview AB. She graduated from KDM's Dental Assisting Program in 1999 and has worked in a variety of areas within the dental field during this time. Lesley served on the local Grande Prairie Dental Assistants Association for a few years and was a council member for the College of Alberta Dental Assistants as well as the president for the association. Lesley truly enjoys working in her profession and caring for her patients, she hopes to one day be able to spread her knowledge in the dental field by teaching others.
Lesley enjoys spending time with her husband Jory and her two kids and two step children. She loves the outdoors and enjoys camping, fishing, quading, snowmobiling and riding horses. Lesley can often be found in an arena of some sort, be it a riding, hockey or football arena.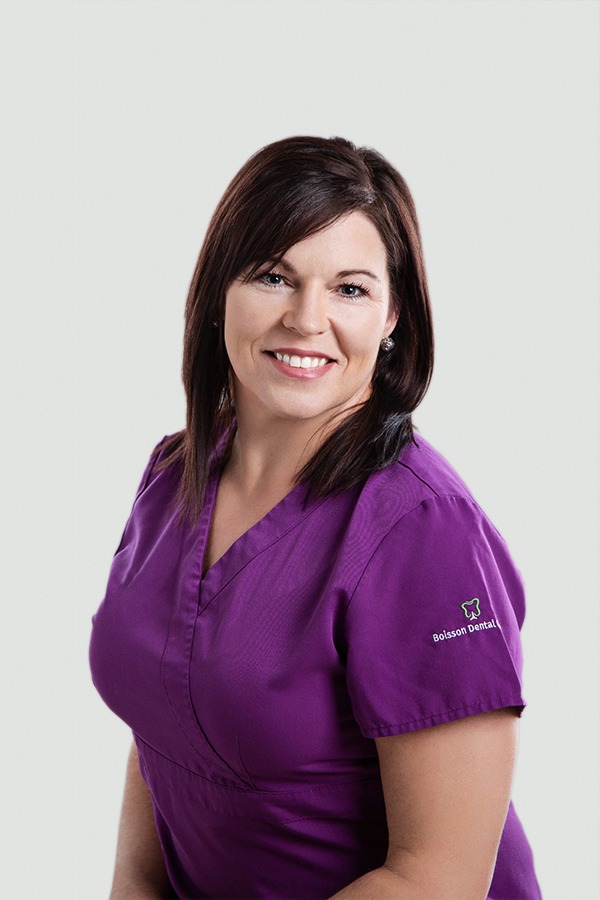 Heather Resch
Heather was born and raised in Stettler, AB, but has lived in Grande Prairie for the past 23 years. She graduated from the dental assisting program at SAIT in 1992. She has recently re-entered the dental field after working as an Educational Assistant for 5 years, and is thrilled to be part of the Boisson dental team.
Outside of work, Heather and her husband Scott keep busy with their three children. She enjoys sports, especially volleyball, football, and wake-surfing. Her favourite moments are spent traveling with friends and family.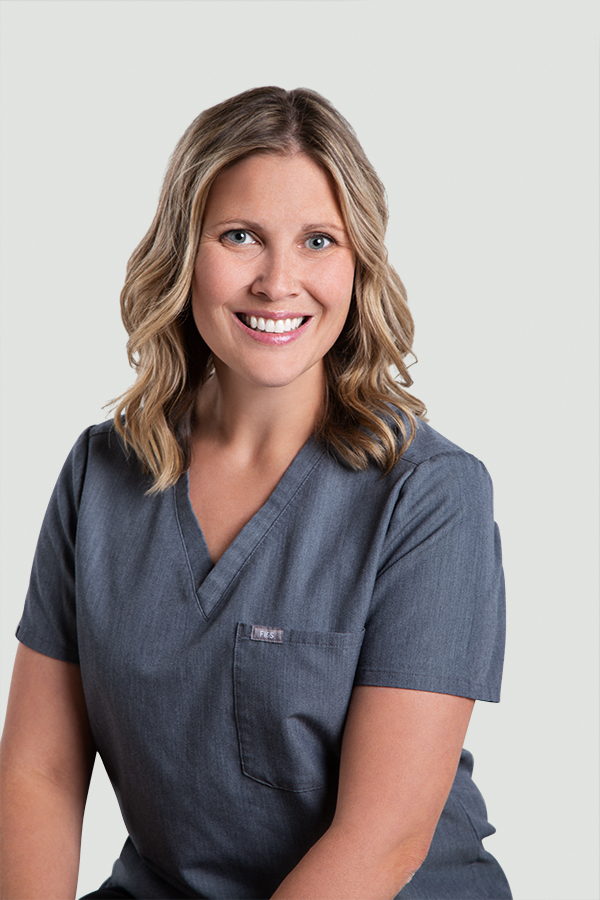 Courtney Bartman
Courtney has worked with Dr. Boisson since 2012, starting with him in High Prairie and following him in 2016 to Grande Prairie to help open Boisson Dental Group. She completed her Dental Assisting through NAIT's Distance Learning Program in 2010.
Outside of work Courtney enjoys spending time with her husband and 2 crazy boys. They love the outdoors and spend their summers on the lake or at the golf course, and the wintery months on the slopes or at the hockey rink.
Registered Dental Hygienist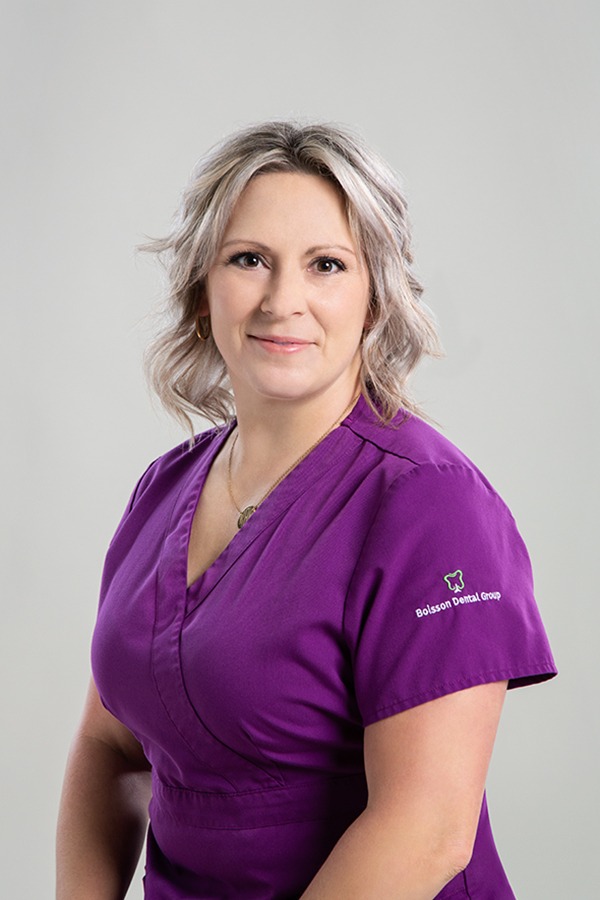 Lori Stickney
Lori was born and raised in Fairview, AB. She started her dental career as a Registered Dental Assistant for 6 years, then went back to the Toronto College of Dental Hygiene to become a Registered Dental Hygienist. She has been a hygienist now since 2008. She is married with 2 young children and is also a small business owner.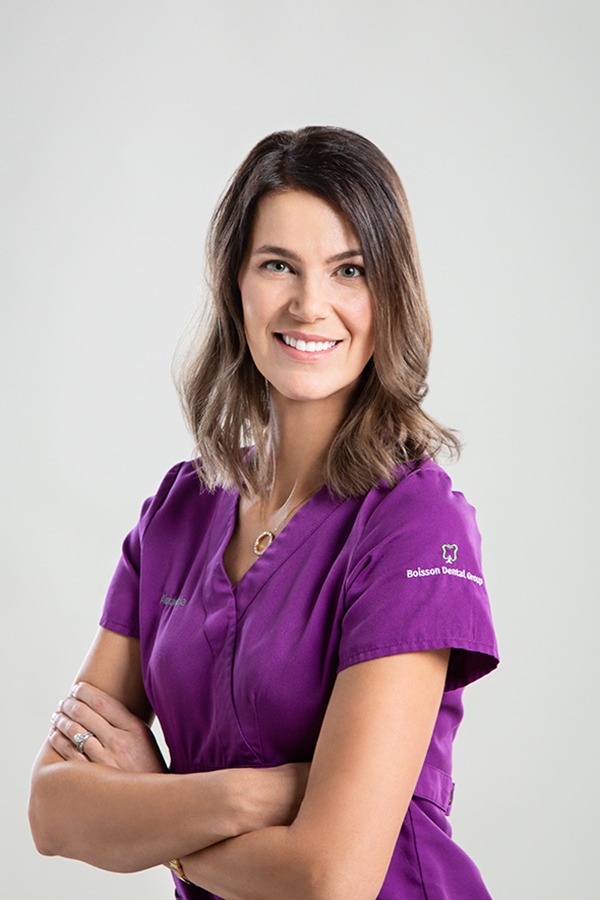 Amanda Wardley
Amanda was born and raised in the Peace Country and has called Grande Prairie home for years. She is passionate about dental hygiene and has over 15 years experience in the industry. Outside of work, she can be found spending time with her husband, two young boys and pug. With her family, she enjoys travelling, biking and camping.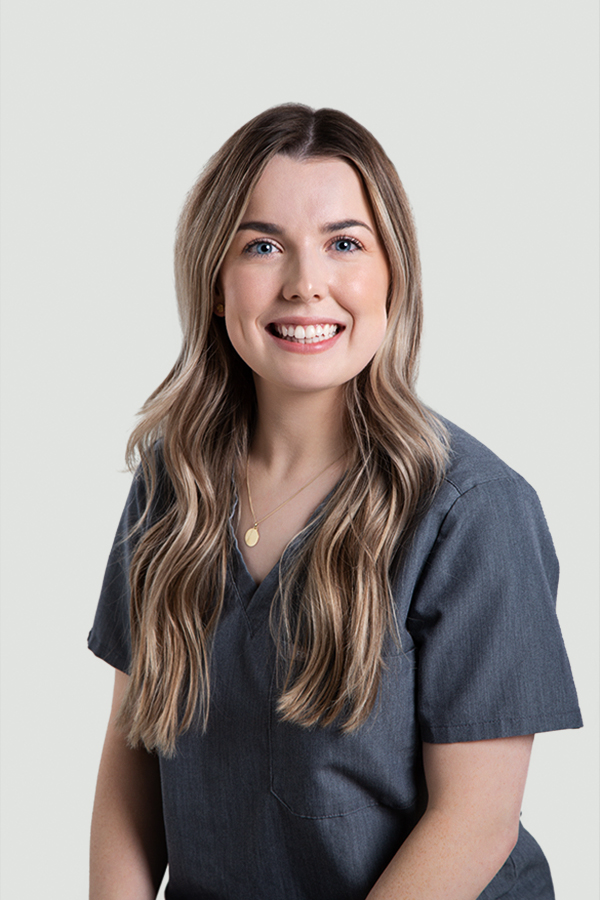 Whitley Thibodeau
Whitley is originally from Miramichi, NB, but has lived in Grande Prairie for most of her life. Whitley began her dental career with Boisson Dental Group back in 2016 where she worked as a Sterilization Assistant.
Whitley then went on to become a Dental Assistant, graduating from the Vancouver Community College distance learning program in 2018. After working as a dental assistant for over a year and discovering a love for the dental field she returned to dental hygiene school and has recently graduated from the Dental Hygiene program at Algonquin College in Ottawa, ON.
In her spare time Whitley enjoys playing hockey, slow-pitch and spending time with family and friends.